Letterhead
Letterheads are mandatory for all appraisal reports
Comprehensive report including:
Summary of firearms collection
Outline of appraisal process, sources, valuation methods
Appraisal disclaimers and regulations
Firearm Appraisals
For official documentation of your firearm appraisal, the letterhead is $100 and each firearm included in the report is an additional $30. For example an appraisal report of one firearm would be $130, or two firearms in the report would be $160.
Additional Services
Quotes are tailored specifically for your situation. As a USPAP Compliant and Qualified Appraiser, my services can be utilized for litigation, marriage settlements, estate valuations, documentation for insurance, and serving as an expert witness.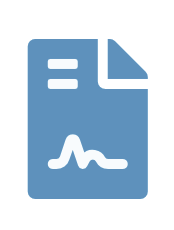 Insurance Coverage & Claims
Appraisal reports are accurate, detailed, and legally robust documents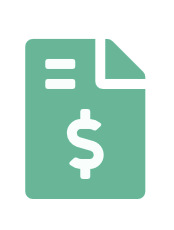 Estate Valuation
All valuations are USPAP compliant, widely considered a mark of an IRS defined "Qualified Appraisal" for tax and court authorities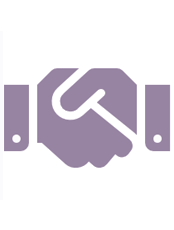 Marriage Dissolution or Settlement
Competent and experienced in working as the impartial appraiser of record for both parties, saving time and money in the process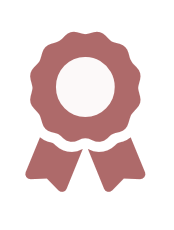 Expert Witness Services
Expert Witness Services for clients are available for depositions, appraisal reviews, reporting as well as serving as a courtroom witness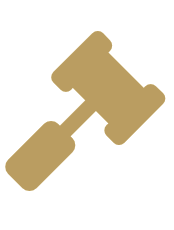 Litigation
Experienced in working for clients and law firms on appraisals prepared for cases in litigation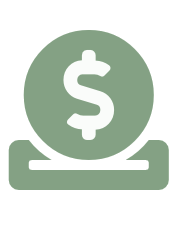 Donation
Appraisals reports for charitable donations which comply with the stringent requirements of an IRS "Qualified Appraisal"
The process always starts the same way – identify the firearm. Not as easy as it sounds. I honestly believe most folks in our country could easily appraise a car using say Kelly Blue book or Hemmings Motor News for a classic. Appraising a firearm however is just a bit more difficult.
More often than not, the model of the firearm itself is not actually marked on the firearm which makes for a bit of a challenge. Take the Model 1873 Colt Single Action Army pistol which has been in production for over 150 years. It has three patent dates clearly marked on the lower left frame. September 19th, 1871. July 2nd, 1872, and lastly January 9th, 1975. Nowhere on the pistol is the date 1873 which is the actual model and point of reference for entering the Blue book.
Browning Shotguns for example, almost never have the model marked on the firearm. You have to figure it out based on the characteristics and attributes of the firearm itself. So yes you can always go alone and unafraid into the Blue Book for gun values but the terminology is beyond baffling! The Blue Book often says the shotgun is worth more if has an SST and a VR. What is an SST and a VR? How about a Schnabel or Beavertail forearm?
I was once fairly well stumped by a Mauser type military rifle which was clearly made in Terni Italy, however had Japanese characters as well. No name and no serial number what so ever. It turns out that back in WWII, the Italians made some rifles for the Japanese military but they didn't want anyone to know so they simply didn't mark them. Brilliant! We would have never figured that out.
So the process starts with correct identification of the make and model. I can either examine the items in person (preferred) or via photos' submitted. If you are going to send pictures, please do not set the gun on floor between your feet and capture those too in the image. I have seen a whole lot of unattractive feet in gun photos.
Some folks also think the serial number is the key to the universe. It is not. It does help zero in on the year of production sometimes but you still have to identify the exact make and model first. Take a 5 digit serial number for example. The number 16843 was stamped on 8 different models of Colt products and thats just one manufacturer. Most firearms started with the number 1and went right on through each number possible till the end of production.
Manufacturer/Model Number
There are some truly great collections out there, both large and small. Despite varying conditions of the firearms in any collection, these items can be extremely impressive in both scope and content and very desirable in today's online collectors marketplace. Of note, due to the increasing scarcity of these items, the American made firearms found in this country, have consistently increased in value over time much better than foreign made items, which have not appreciated to the same level. Just because it is old, it does not mean it is rare. A friend once said "there is no such thing as a rare gun, only a gun in rare condition".

Calibers
Calibers will be clearly identified and summarized in a detailed summary when marked or ascertained based on previous known models which were only produced in certain calibers. I can usually tell. In the case of antique or muzzle loaded firearms, the caliber is usually unmarked will be measured and documented as such.

Condition
Conditions are the most critical component of determining value. A single Colt pistol can easily range from 1,000 dollars up to 30,000 dollars based on condition alone. The condition assessments are annotated in a summary sheet referenced to the current annual Fjestads Blue Book of gun values most recent edition or Flaydermans Guide to Antique firearms. Firearms assessed using Fjestads Blue Book are represented in a percentage number which equates to the assessed amount of original finish and condition remaining intact as issued. Antiques on the other hand or firearms made before 1898 are represented in NRA classifications or a word such as "good" or "fair" to represent their condition.

General Assessment
I prefer to assess firearms based on direct observation. I tend to catch minor details that reveal the history or tell a better story. All firearms are tested for functionality and level of care, including testing for mechanical deficiencies and timing problems, trigger or sear deficiencies (significant safety risk), and are noted if found. A majority of the firearms are readily identifiable as very specific makes and models which can be easily referenced via the cited Blue Book of Gun Values or Flaydermans guide. In some cases such as antique firearms or hand made primitive arms, no manufacture can be identified and will be so documented.

Current Valuation
Determining the current value of a firearm starts with the correct identification of the make and model. Proceeds on to the assessment of condition. Then finally ends with a derived value when all three pieces of data are used within the Blue Book. Once upon a time, I thought it possible to learn the entire scope of this particular business model. I now know it is not possible. Each week that goes by I see another fascinating item for the first time and learn yet another item pertaining to the history of firearms in our country!

Barbara, the executor of her uncle's trust, flew in from out of state to help process the estate. Her uncle, like most retired military members in Southern California, had accumulated a collection of firearms that he had acquired over his life in the military as a gun enthusiast, target shooter, hunter, and collector. This scenario happens commonly and Barbara was unsure how to proceed with the valuation and disposition of the guns. Per the family trust, the guns were to be appraised and sold with the proceeds divided among the family members. None of the surviving family members were gun enthusiasts or sportsman so no firearms would be retained by the family: all were to be sold.
Step one is to view the firearms and identify the make, model, condition, and legality of the firearms. Details such as originality, condition, year of production, functionality etc all contribute to the evaluation process. This particular estate collection was centered around WWII era pistols originating from different countries so the research phase was very intensive and required me to contact other collectors and published authors in the field of WWII pistols. The end result of this process was a detailed evaluation of each singular pistol and its accessories, and establishing an assigned value from a referenced publication. Per the desires of the estate, the firearms were then listed and sold online with the proceeds going back to the estate. The transparency of this disposition model is one of the goals of San Diego Gun Appraiser. You have every right to know the value of your inherited collection and monitor the safe and legal disposition of the firearm.

As a retired Naval Officer, I have the ethical reputation, proven track record of success, and the background to assist in this process. From his early days as a sportsman, hunter, and gun enthusiast, I have accumulated a vast wealth of experience and knowledge in firearms collections and appraisals. Starting as a hobby and practiced in numerous states during his military career, there aren't many firearms that I haven't encountered. During my military journey, I met other experts in his field and developed an extensive network of contacts in this highly diverse and technical field. If you have a single firearm or an estate you would like evaluated, contact me today and discuss the options for your estate appraisal. Honesty and integrity are the hallmark of this business.
Experienced
35+ years of experience
Professional
Western Arms Collectors Member
Ethical
Veteran Owned Business